A Women's R

etr

eat
T h e   A r t   o f   R e i n v e n t i o n
Stepping into New Identity via Yogi Bhajan's R

eb

irthing Series!

Saturday & Sunday, October 21-22, 10a-5p
With Pat Barone, MCC, RYT, KRI

S P A C E




6333 Odana Road, Suite 1, Madison, WI 53719
Earlybird Rate:  $189      After October 1st:  $229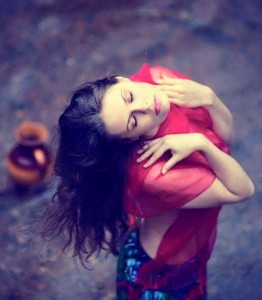 Yoga         Breathwork           Meditation          Aromatherapy
Life Coaching          Energy Medicine        Deep Relaxation       Ritual
In this unique retreat, we'll drop away from the overthinking world and reconnect to our true essence. First, we'll use Yogi Bhajan's rebirthing series to clear old subsconscious blocks and ghosts, and scrub away the clutter of the mind for new clarity.
Then, we'll create a powerful flow of self-love and self-care as we reinvent the future.
Reinvention is especially powerful…
When life shifts.
As relationships change or end.
When we become stuck.
If we want more.
A woman's greatest gift is her powerful ability to reinvent, yet most of our habits in modern life take us AWAY from this capability.
We will keep the attendance workshop numbers low for intimacy and privacy, so reserve your place now!
Signup Now! – Retreat Registration $189 Earlybird Rate

Today, women are "on" 24/7, rarely pausing for self-reflection, conscious decision and mindfulness. The tools you learn here will change that destructive habit.
Learn how to care for feminine energy to grow strength, resiliency, receptivity and attraction!
Discover and practice the most important word you need in life.
Unload the old habits getting in your way and creating sabotage.
Clear your personal energy field, so you can experience a rebirth or reinvention.
Embrace your divine feminine energy, which has created the entire world.
Don't miss this chance to make a huge leap in your health, mindfulness and personal growth!
Space is Extremely Limited – Sign up today!
| | |
| --- | --- |
| | Pat Barone has defied all the odds life stacked against her and lived to tell her tale. The child of a southern belle food addict and an American Indian alcoholic, she often felt addiction was the only possible way to live. Much of her life was spent watching family drama playing out through the rear window of a car on a dusty Texas road. Apparently, she mistook this vista as a movie screen and thought it was a sign to pursue filmmaking, because her fixation took her to New York City, where she got her master's degree in filmmaking from New York University.She has learned to live life backwards, dropping off baggage and bad attitudes and over 90 pounds along the way.Pat met her spiritual guide at age 25, and has been healing herself and the world ever since.  She is a certified personal trainer and holds the highest credential (Master Certified Coach) through ICF, the international overseer of professional coaching. She is also a certified yoga instructor in hatha, yin and kundalini yoga.Her spiritual name is Kavita Kaur. She regularly works with clients via coaching and soul awareness healing modalities. She is also a sought-after motivational speaker and has been featured in Fitness, Shape and Women's Health magazines and newspapers like The Wall Street Journal and The Chicago Tribune.When not writing, you can find her teaching and practicing yoga, tweeting about the New York Yankees, or at the movies. |